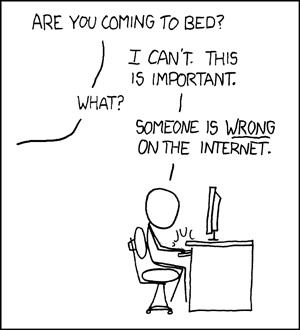 The Internet is a terrific invention. Without it, I would never have found myself living on top of a pizza shop in Newcastle with my close friend Danni and a wheezy arthritic old cat, having to wear heavy-duty earplugs to block out the cheerful karaoke coming from the pub next door. ('Mr Blue Sky' and 'I Am the One and Only' were popular numbers, sung very loudly and with Geordie accents.) Without the Internet, I would never have found myself being force-fed vast quantities of dubious makloubeh by a Palestinian girl from Gaza in a kitchen in northern England. I would never have made the acquaintance of Shai (who has been quite invaluable in helping me with colloquial Hebrew – now I can even ask for a drug dealer and a wide selection of other things that I am unlikely to want). Without the Internet, I doubt that I would ever have smuggled an off-duty Israeli soldier into Bethlehem and sent him home wearing a kuffiyeh. (That story has yet to be told on this blog – I'll get to it.)
Danni and I met on a forum for disabled teenagers, which was my intro to the power of the Internet in bringing about change for the better. That forum gave me some of my best friends. It provided advice for teenagers who were struggling to cope with their condition. It even saved a few lives (literally). When Britain's coalition government began to draft in an unjust and dangerous series of welfare reform policies, disabled and chronically ill people took to the Internet to launch a counter campaign. Many of the participants couldn't leave their houses – some even struggled to get out of bed – but they turned to their keyboards. I was particularly moved by people's response to Ali, a severely ill woman who shared on her personal blog that suicide would be her only choice if her benefits were revoked. She had lived on the streets once, she wrote, and she would never go back there again. Within hours, a group of disabled people had conceived of '5 Quid for Life'. Donors contribute five pounds per month to the organisation, and the money will be distributed to people facing Ali's trouble.
For something that has accomplished so much good in my life, the Internet is also a terrible headache. I read and comment on a variety of blogs – about Palestine/Israel, about disability, about feminism, special needs education, mental health, ecology, veganism, theology, and so on. Sometimes the comment threads dissolve into a cesspool of petty spite. The topic of discussion is abandoned in favour of having the last word or taking another commenter down a peg or two. When the topic of discussion is a family who has lost their home or a prisoner who is dying, this absence of compassion is inexcusable, and I find myself asking why I am joining in with these conversations. What does it achieve?
I have a hot temper and a sharp tongue. I can also be an insufferable know-it-all. Several years ago I realised that the Internet could help me to overcome these tendencies: it gives you time to think before you speak. You don't have to hit 'Enter'. Wait. Would you say this to a person standing in front of you? A friend? It is easy to forget that you are dealing with real people and not pixels unless you make yourself answer these questions.
In Palestine, I can usually temper my responses even when I feel angry: my desk is in a little alcove opening off the room where people gather for refreshments. The women of the choir troop past me on the way to the rehearsals in the big meeting room. "Vicky, hi, yallah, come and sing with us!" Teenagers from the youth group bob in just because they're nosy and they like to see what I'm up to. Taghreed the housekeeper keeps flitting in and out with coffee and biscuits, clinging to the belief that without her tender ministrations I would pass out from undernourishment. Even when there is nobody in the office, faces look down at me from the photographs on the walls: elderly refugee women. Dabka dancers. Colleagues, family. The youth group on a field trip to Jericho, grinning for the camera, ice cream all round the mouths of the younger children. Non-violence is the ethos of this house. Not everybody who comes here is a pacifist; it would not be reasonable to expect that, or right. People of all political persuasions come knocking on our door, and everybody is welcomed as they are. But it is the pacifist philosophy that creates this atmosphere of welcome. Sitting at this desk, urges to get argumentative or spiteful are easy to push away. I am strengthened by the kindness of everyone who passes my alcove.
It's not always so easy. I am in England now. I know that it is bitterly cold in Palestine; snow fell recently in the Hebron hills. Homes were demolished today in the Jordan Valley. A couple of weeks ago the bulldozers were flattening the houses (huts) of my friends in Umm al-Khair. I sit here in a centrally heated house, reading blog comments from people who characterise ten-year-old Hanadi and her family as illegal squatters who deserve to have their homes and livelihoods razed in the middle of a cold desert winter. Palestinian daily life always seems so much more brutal when I compare it with the normality of life here, the things that the neighbours in this quiet suburb take for granted. It takes me some time to re-adjust to the notion of being able to go where I like without encountering guns or checkpoints. Then I come online and read comments like that, from people who have never set foot in Palestine, never seen a home demolition, and the white-hot anger is like a whiplash. The mundane suburban tranquillity of my setting only serves to emphasise the unfairness of it all, and I feel bitterness taking root.
Would I say this to a friend?
Who cares? He's saying that the ten-year-old children of my friends are to blame for being arrested in the middle of the night because they threw stones at the sodding occupation army! F*** him!
Keeping my temper in check in these circumstances sometimes makes me feel as though I am wrestling a Bengal tiger that has woken up in a particularly bad mood. Right now I haven't got the arm muscles for a sustained wrestling match, so I'm taking a break from the Internet. I will still be keeping my own blog, but you won't find me commenting on other people's (unless the subject is poetry or how to crochet a tea-cosy or something of that sort).
Lent begins two days from now, on Ash Wednesday – the forty days of fasting and penance that lead to the celebration of Jesus' death and resurrection. A few weeks ago I decided that this Lent I would think a lot about gentleness, try to be more gentle. It's a quality that is often disregarded as weakness in this world and something that I want to understand better, having a rather robust personality myself (where 'robust' means 'the exuberance of Tigger combined with the weight of a Sherman tank'). My Internet break seems to fit with this exploration. I may write about it as I go, or I may not. I am taking as my starting-point two sayings from Jerome, a fourth-century saint who died in Bethlehem. "Nothing is so strong as gentleness, nothing so gentle as real strength," he wrote, and, "Have patience with all things, but first of all with yourself."
P.S. If you would like me to pray for anything particular during Lent, please get in touch – my absence from online debates will leave me with a lot of extra time on my hands, and I plan to spend some of it on my knees. :) My contact e-mail is vickyinpalestine at gmail dot com.